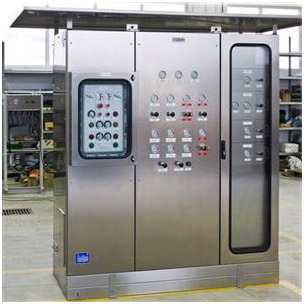 Wellhead control panel is key equipment in oil & gas industry to protect oilfield facilities and environment from occurring wellhead fire and emergency incidents, which is one of main control systems to ensure oilfield production and transportation to be safely operation according to international standards and national regulation.
Wellhead control panel is composed of hydraulic power unit, tubing & fitting and instrument valve and electrical control devices. HPU supply hydraulic resource to open and close SSVs including MSSV, WSSV, SCSSV, etc
Technical Specification:
Type: Single well control panel / Multi-well control
panel
Driven: Pneumatic / Hydraulic / Electric / Manual
PSI Rating: Up to 20000 PSI
Accurate Design of HPU
Easy Maintenance
Proven Field Service
We are a company that closely observes the needs of consumers while working in safety with the environment.